Set yourself up beforehand for breastfeeding:
If you plan to breastfeed, preparing for it before you give birth can really help. 
Read up or attend a prenatal class focused on breastfeeding. This will help you understand the basics of breastfeeding, the common issues you might encounter and how to tackle them, and what kind of help/support is available to you (this could include lactation consultants/lactation counsellors, nurses at the hospital, your own doula).
Speak to your medical care team and enlist their support. They can help you initiate breastfeeding right after birth and also provide guidance over the first few days while you are in the hospital. You could even prepare a breastfeeding plan or include it as an appendix to your birth plan. If you have a doula they could also guide you in this and help you prepare for breastfeeding. 
Enlist an ally and cheerleader: Breastfeeding can at times be challenging, lonely, boring, frustrating. Having the support of a loved one can make a significant difference. So ensure you include a breastfeeding cheerleader in your postnatal support team. Speak to your spouse or mom or sibling early on and let them know you are counting on their help. In fact this is one of the most significant support roles your spouse can play amongst all the other spouse/partner support they provide you in this time. 
Arm yourself with good accessories – a comfortable nursing chair, breastfeeding pillow, a nursing station where you can place a good book, some snacks and water, your earphones, a cozy throw, soothing nipple cream etc. If you plan to pump then invest in a hands-free pumping bra and a good electric pump. Check out some of the breastfeeding apps and download one that you find best suits your needs and can help you track feeding times, diaper changes and milk reserves by date. 
Initiate breastfeeding as soon as you give birth
Try to initiate breastfeeding within the first hour of birth if possible. Your baby's instincts are geared towards that first feed within an hour of birth. Request for skin-to-skin contact and breastfeed as soon as you give birth. You could ask your care team to delay all non-essential activity including bathing the baby. This first feed can help stimulate your milk production and establish a strong bond with your baby. It can also help your baby latch on more easily and regulate their body temperature, breathing and heart rate.
Know the breastfeeding basics
The way you hold your baby and how they latch on to your breast can make a big difference in how comfortable and effective breastfeeding is and hugely boost your chances of successful breastfeeding. You should hold your baby "tummy to tummy" so that there is no space between your body and your baby. The baby's neck needs to be supported and the head needs to be facing the breast. Point your nipple at their nose and wait for them to open their mouth wide before bringing them close to your breast. This will ensure they take a large mouthful of the breast and not just the nipple. You should feel a gentle tug on your breast when they suckle, not pain or pinching. Supporting your baby's feet with your arm can make them feel more secure and aid them in nursing calmly. So when breastfeeding, you could ensure the sole of your baby's feet are resting against your arm or a pillow. 
Know how much milk babies need. This changes quite rapidly from when they are newborns and as each day progresses. Knowing this will prevent the stress that new moms go through wondering if their baby is getting enough breastmilk. 
If you have multiples or a preemie then you will need even more specific guidance and information. Reach out to experts and ensure you get the information and advice that will help you progress with breastfeeding.
Here is a quick overview of the top 10 tips -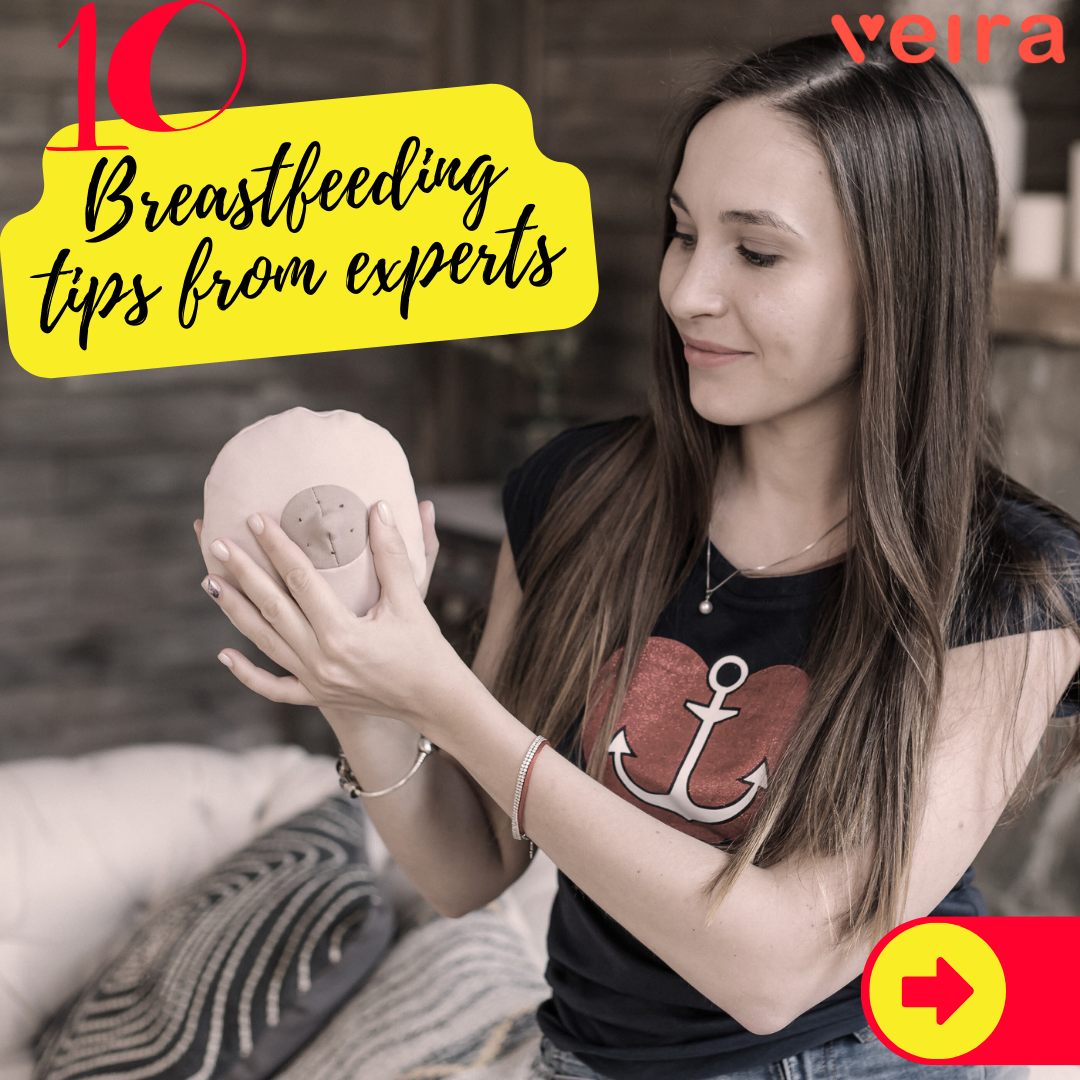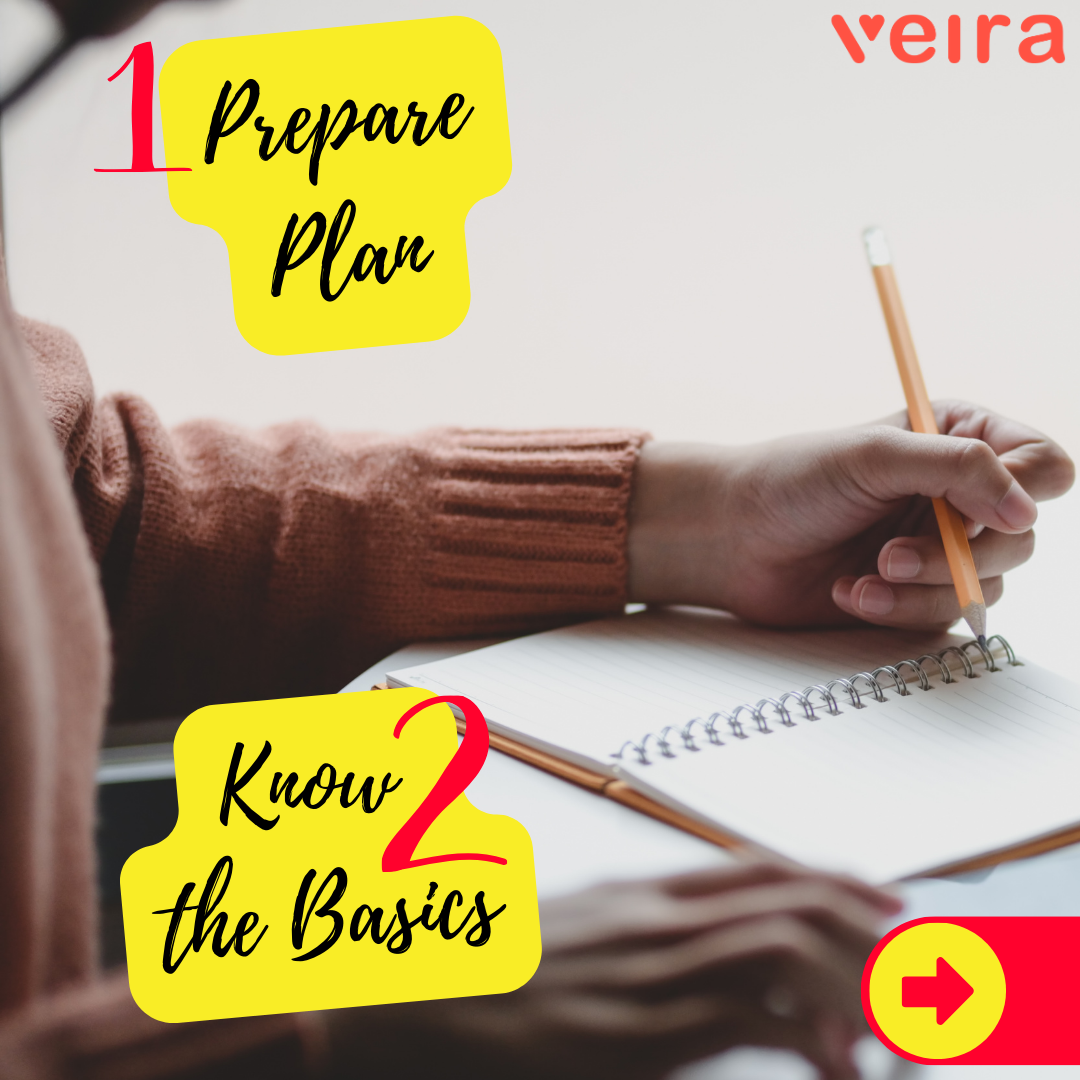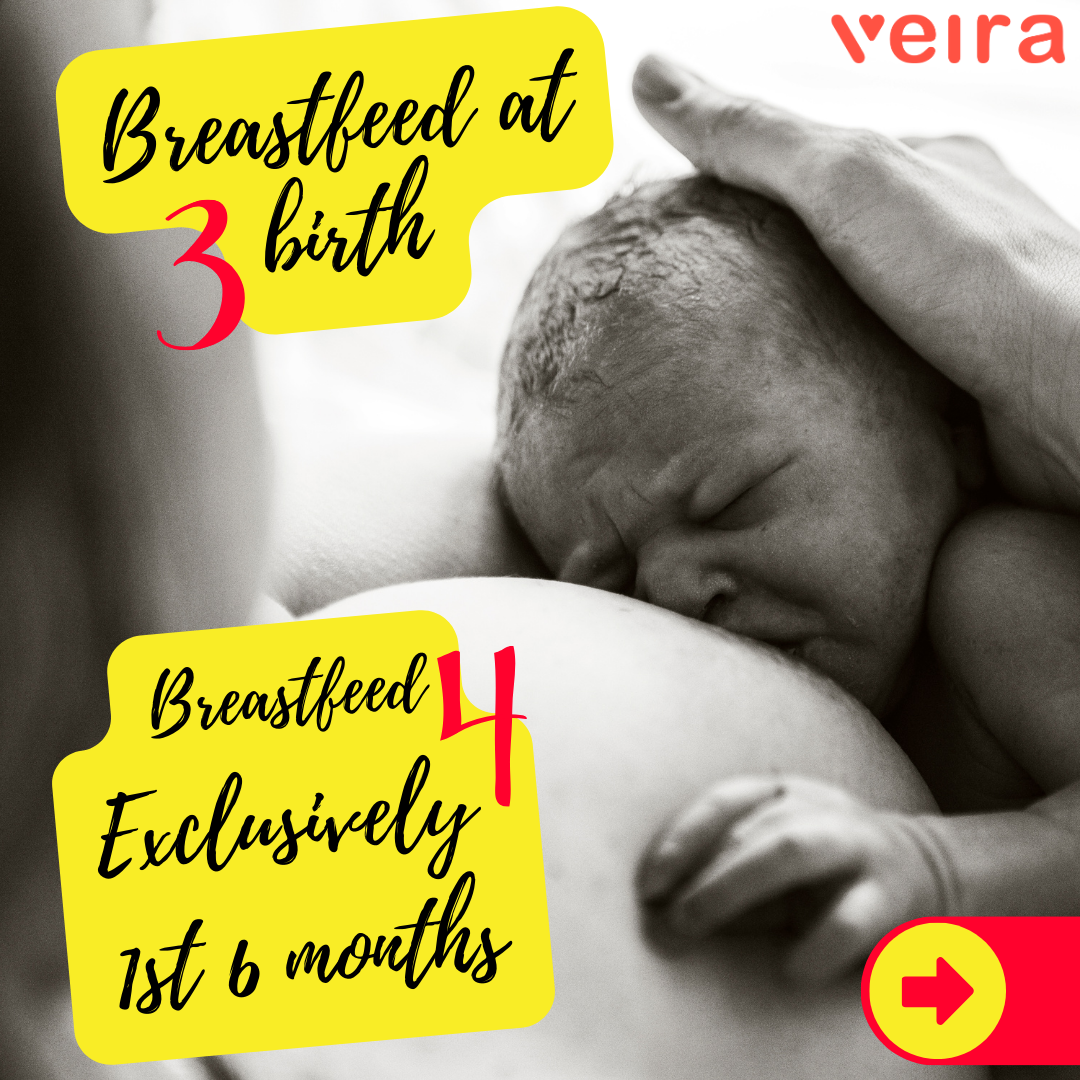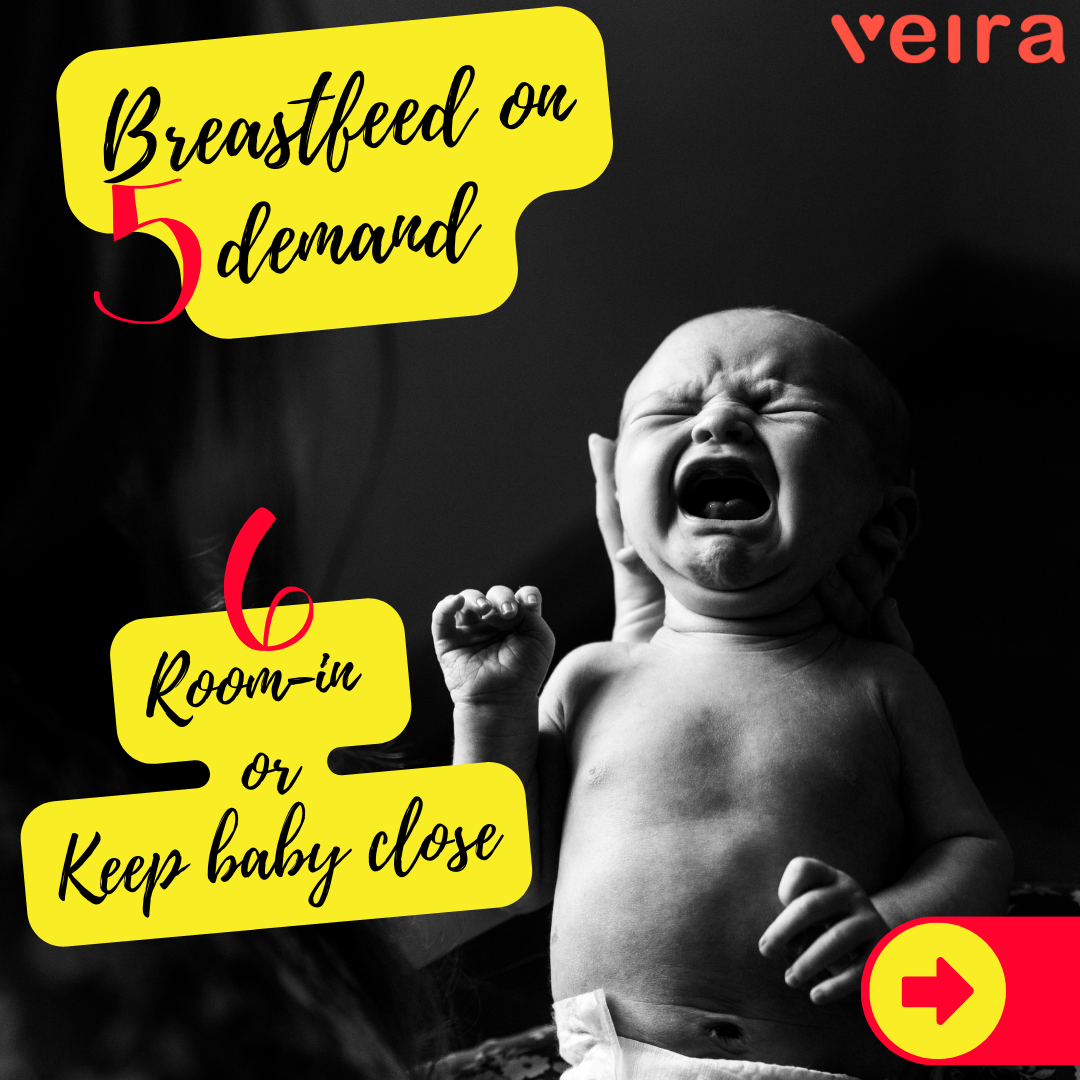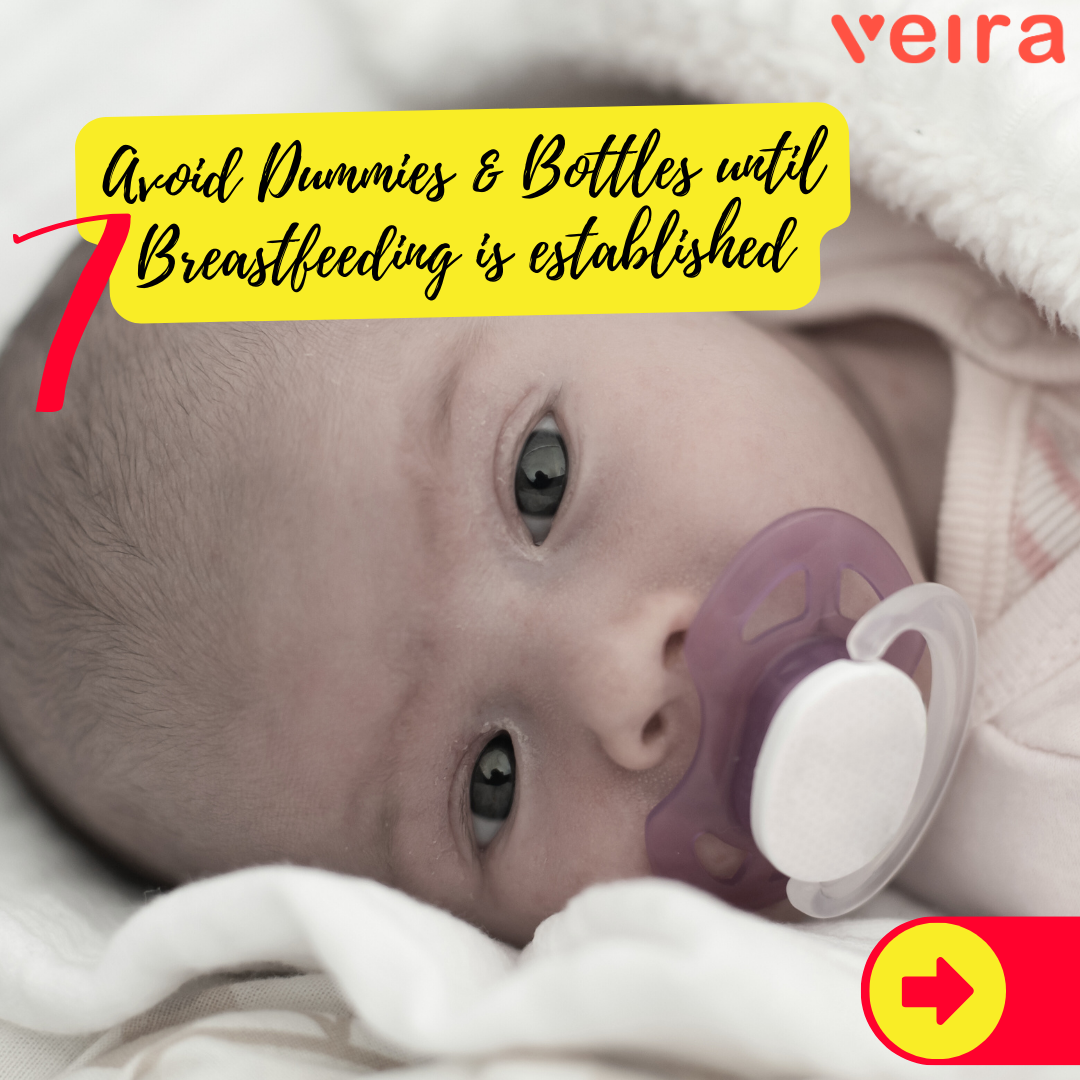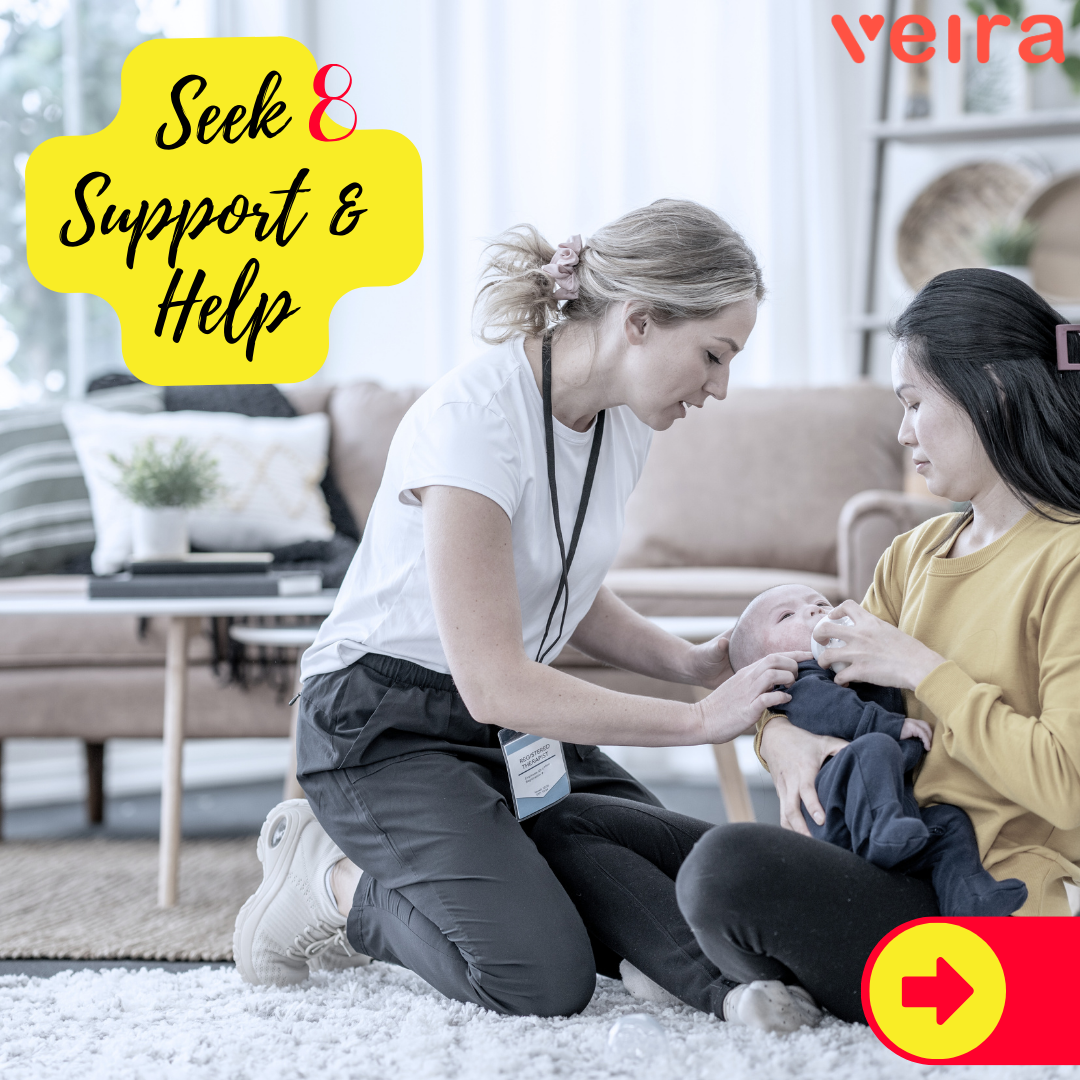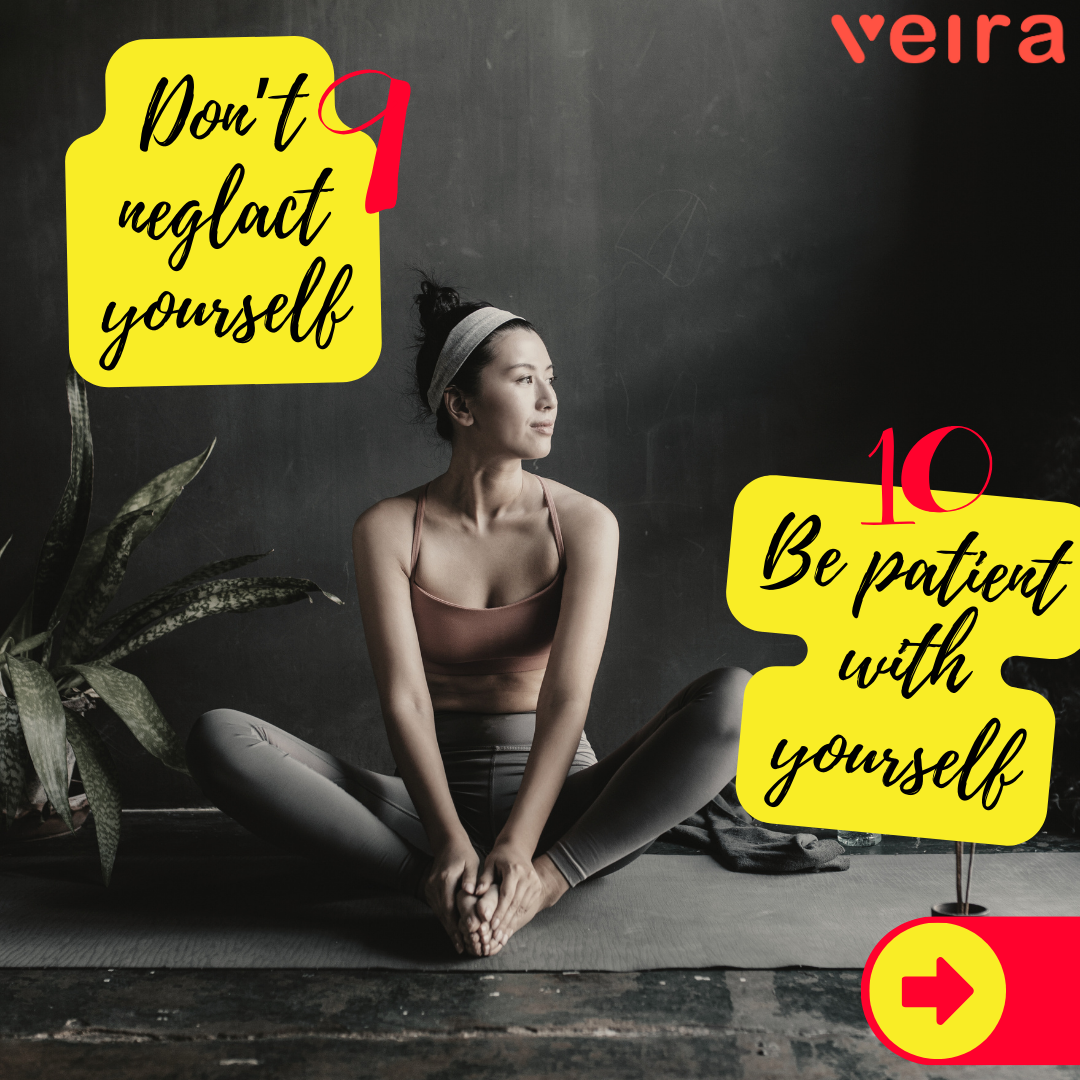 Breastfeeding has significant benefits for both mother and baby. It is one of the best ways to nourish your baby and bond with them. Breast milk provides all the nutrients your baby needs for growth and development, as well as antibodies to protect them from infections. Breastfeeding also lowers risk of certain diseases for the mother. However, breastfeeding can also be challenging at times, especially for new moms who may face some common breastfeeding issues such as sore nipples, low milk supply, engorgement, mastitis and more. That's why it's important to get some tips and support from experts and experienced mothers who can help you overcome these difficulties and enjoy your breastfeeding journey. We asked our experts for breastfeeding advice and tips and here is what they have to say:
Your baby will let you know when they are hungry by showing signs such as rooting (turning their head towards anything that touches their cheek), sucking their fingers or fists, smacking their lips or crying. Try to feed them whenever they show these cues, rather than following a strict schedule or clock. This will help ensure that they get enough milk and stimulate your milk supply to meet their demand. On average, newborns need to feed 8-12 times in 24 hours, but this may vary depending on each individual baby.
Room in or keep baby close
Keeping your baby close by during the day and night can make it easier for you to respond to their feeding cues quickly and conveniently. It can also help you sleep better as you don't have to get up and go to another room every time they need a feed. Some studies have shown that room-sharing reduces the risk of sudden infant death syndrome (SIDS) by up to 50%.
Until breastfeeding is firmly established, avoid dummies and bottle feeding
Introducing artificial nipples or other foods or drinks before breastfeeding is established can interfere with your baby's ability to latch correctly and reduce your milk supply. It can also cause nipple confusion, whereby your baby prefers the easier flow of a bottle over the breast. If possible, wait until breastfeeding is going well (usually around 4-6 weeks) before introducing any of these items.
Breastfeed exclusively for first 6 months
Offer baby only breastmilk for the first 6 months. WHO recommends exclusive breast milk (meaning no other foods or liquids, or even water) for the first six months of life. Breast Milk provides optimal and complete nutrition and protection for your baby. After six months, you can start introducing solid foods gradually. You can continue to breastfeed as long as both you and your child wish.
Breastfeeding is a calorie intensive activity and can be demanding. Remember your body is in recovery having already gone through 9 months of pregnancy and then the rigours of birthing. Ensure you get the nutrition your body needs. Eat balanced meals, keep healthy snacks handy and keep hydrated. If you have been prescribed supplements then remember to take them. If you see a doctor for medical reasons remember to mention that you are breastfeeding so that they can take that into account if they prescribe medication.
Ensure you get the rest you need. Take breaks away from the new demands on your time and attention – go outdoors, take a long bath, meet a friend for a catch up, start some light exercises once your doctor greenlights it. If you are showing symptoms of postnatal depression or feel you need help, do not hesitate to get professional advice. Your mental health can affect your milk supply. 
Avoid stressing the small matters – delegate and simplify all that you can and simply ignore the non-essential. Often new moms spend a lot of time and mental energy stressing over things that can be delegated, simplified or simply ignored. For e.g. if you are pumping and feeding in the night, the night feed could be your spouse's time to bond with the baby while you get some precious sleep.
Seek advice from breastfeeding counsellors or peers
Seek help from a lactation consultant, or peer counsellor if you need it. They can offer you advice, support and solutions to any problems you may have. If you are experiencing pain every time you nurse, get help. Don't ignore your gut, even if your mother or friend says it is normal but if you feel something's not right then seek professional advice. The earlier you reach for help and advice the easier and lighter the whole journey will be.
Above all, be patient with yourself
Many women go into breastfeeding with the misconception that it will come naturally. But the fact is that while breastfeeding is a natural process the skill itself doesn't come naturally but needs to be learned. It requires patience and practise.  "Breastfeeding is natural. It isn't always natural like breathing (which is automatic) but rather like walking (which needs to be learned)"  – La Leche League Remember both you and your baby are learning it as you go along. It may take some time and effort before you find what works best for both of you. Don't be discouraged by challenges or setbacks along the way. But at the same time don't be too hard on yourself. Speak to other breastfeeding or experienced moms. Ask them about their experience and struggles. Know that you are not alone, there is a whole community of women who have been on this same journey, and can understand, support and cheer you on.